Also known as collagen induction therapy, microneedling is a minimally invasive skin rejuvenation procedure that helps minimize the appearance of fine lines and wrinkles, acne scars, and pigmentation.
Microneedling is an effective and relatively quick treatment that produces a release of natural growth factors, as well as new collagen and elastin within the skin. It is a minimally invasive service that helps with various skin conditions and concerns. There is very little to no downtime-typically 3 to 5 days, which makes it a very popular treatment.
Microneedling is a safe and effective method for cellular regeneration. It benefits most skin tones and types while addressing an array of skin conditions such as: Fine Lines and Wrinkles, acne scars, Surgical scars, stretch marks, photo-damage, and uneven skin tone & texture. 
Post treatment you maylook like you had a sunbur-which 
One treatment may be all you need for desired results; however, we typically recommend a series of three treatments spaced 4 to 6 weeks apart for optimal results.
Microneedling with Skin Pen is such a popular service because it works! Results may vary depending on the condition of the skin being treated, as more advanced scarring may require additional treatments. Nonetheless, improvement should be expected after as little as one treatment. Microneedling should not be attempted at home and should only be performed by a licensed professional. Not all microneedling devices are made equal. Most estheticians prefer using the SkinPen given its amazing results and ease of use.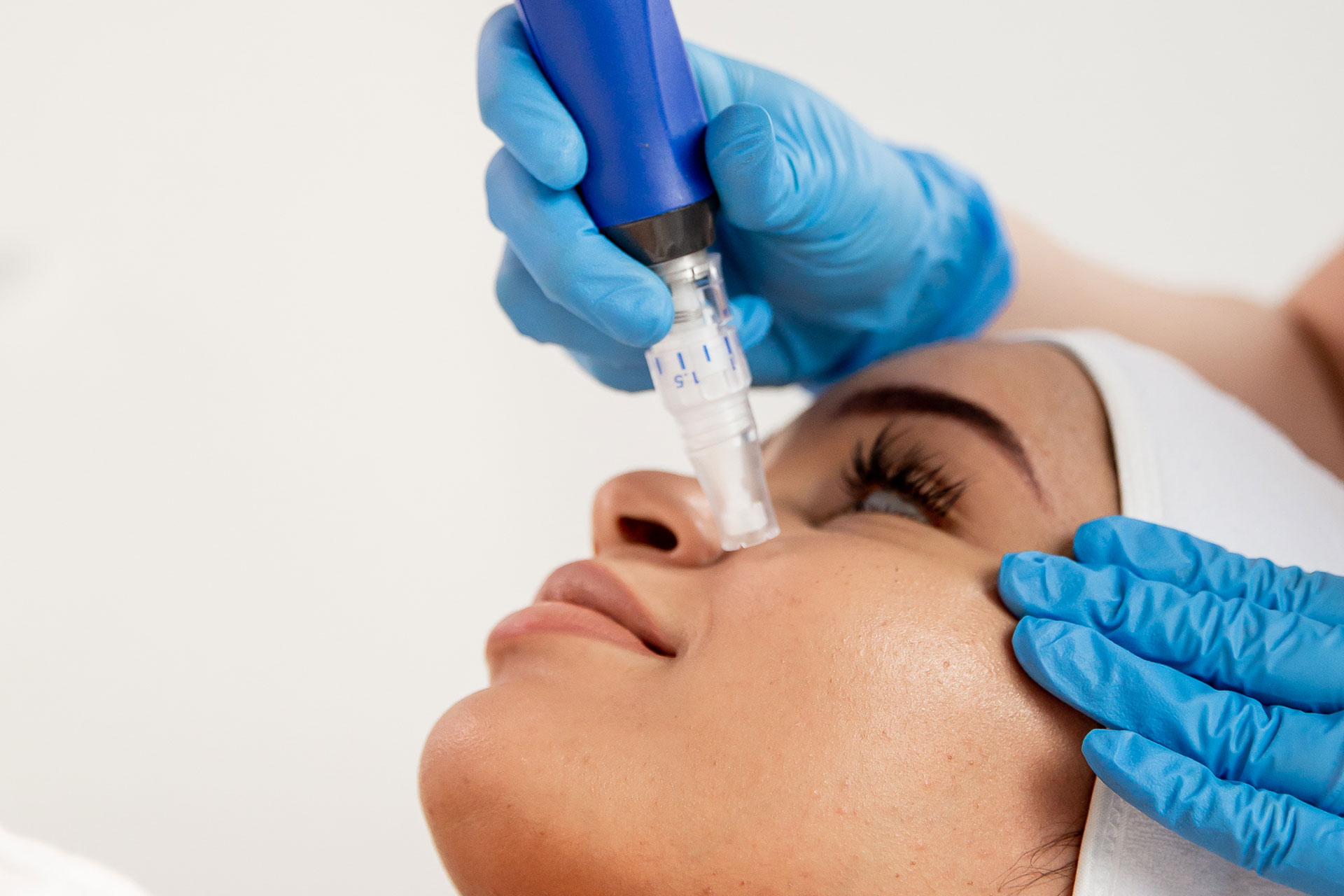 Ready to book an appointment with Ellemes Medical Spa Atlanta? Schedule an appointment online today!