An advanced skin lifting, tightening and rejuvenating device. It is a non-invasive tool for treating dull, sagging or wrinkling skin. As an FDA-approved device, it provides fibroblast therapy. This technique stimulates the production of new collagen in the skin.
The Plasma Pen treatment is one of the newest, and most effective skin tightening treatments available today, and patients continue to marvel at the amazing results! To find out if Plasma Pen is right for you, schedule a consultation with us at Ellemes Medical Spa in Atlanta today!
The plasma pen is the worlds most advanced, non-invasive, skin lifting, skin tightening and rejuvenation device used to treat wrinkles, skin tags and sagging skin. This treatment can be used for a number of procedures to dramatically enhance the looks without the need for costly and invasive surgery.
There are numerous benefits of using the Plasma Pen over a surgical skin tightening procedure. Some of the main benefits include the following:
Non-Invasive – Non-surgical
Minimal downtime – 3-7 days downtime
Significantly cheaper than the surgical alternative
Relatively pain-free given the use of a topical anesthetic
The Plasma Pen device works using plasma to create an electrical charge that helps tighten and rejuvenate the skin and reverse the signs of aging. During this process, the Plasma Pen comes into contact with the skin's surface, applying direct heat which is then transferred into the inner layers of the skin. The layer which it comes into contact with contains what is known as fibroblast cells, or cells responsible for allowing the skin to recover from injury.
The heat energy emitted from the Plasma Pen helps stimulate the fibroblast cells, creating contractions within the skin and forcing the skin to become tighter by causing cell turnover. By stimulating these fibroblast cells, the Plasma Pen is able to quicken the process of cellular regeneration.
Schedule your next plasma pen treatment at ELLEMES Medical Spa in Atlanta, GA today!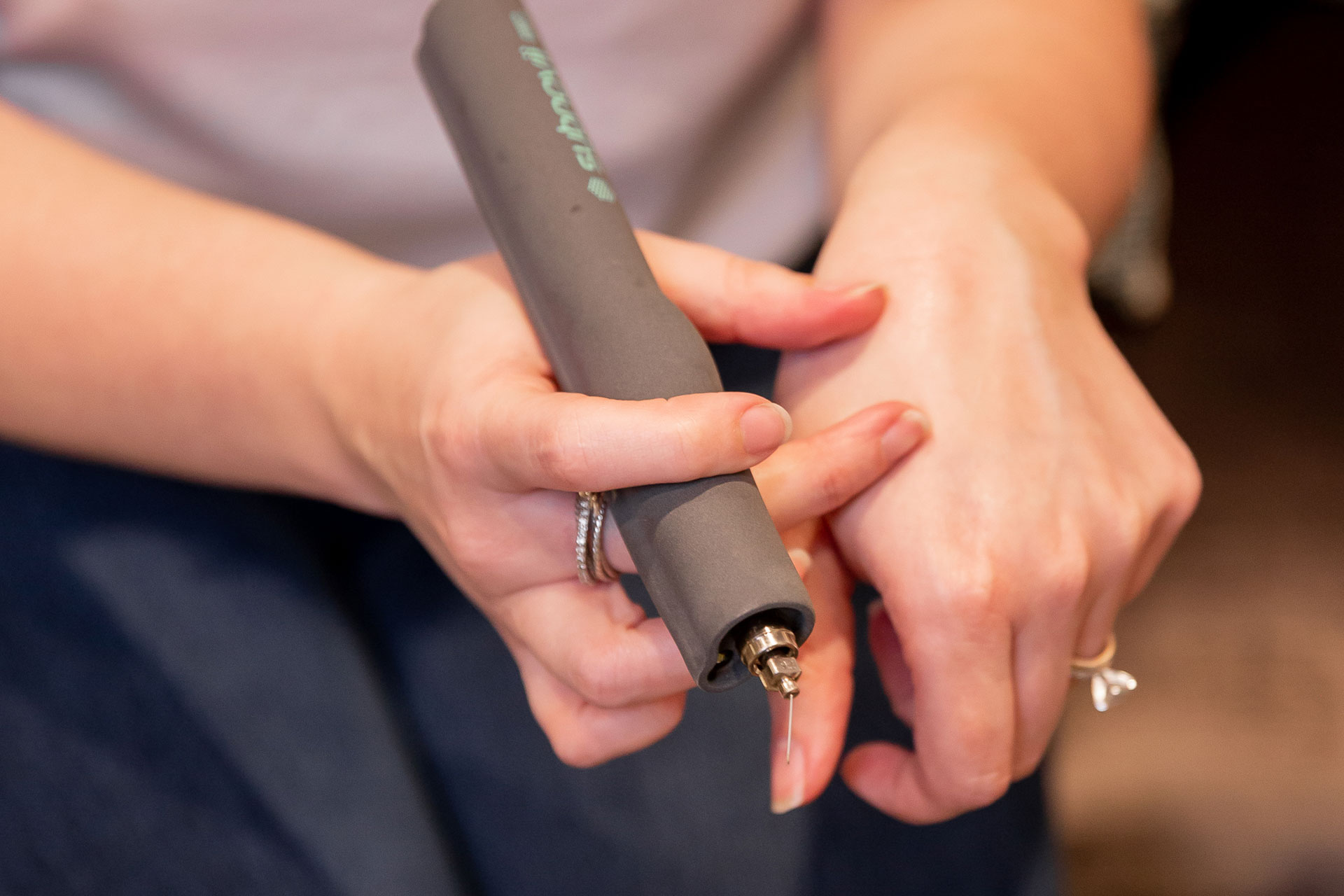 Ready to book an appointment with Ellemes Medical Spa Atlanta? Schedule an appointment online today!